The main objective of the production division is not to compete with large-volume packaging, but to offer an economic and functional alternative for the piece or, Small-series production.
By combining optimal buying prices, the ability to design cost-effective packaging and a flexible approach to production, we are able to cope with any challenge, whether it be a complex export package or the production of simple cuts.
Optimal purchase prices (synergy with wholesale)
Design and development of packaging
Flexible production options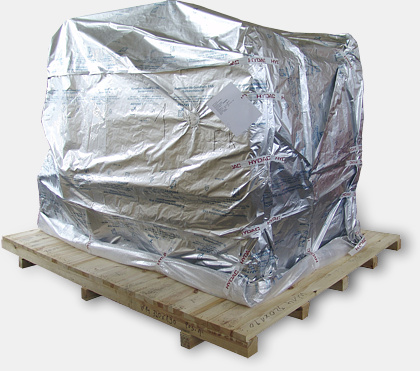 Production of covers for export packaging
Small and large-scale production of packaging for the protection of goods for export packaging
Protective covers of barrier films (three, four layers)
Packaging from VCI, PE
Packaging from the above materials helps to ensure a stable microclimate for safe transport or long-term storage of your product during transport and subsequent storage. If you do not have an exact specification of your requirement, we will design the most appropriate material and shape of the packaging according to destination, length of shipment or subsequent storage period. As intermediate products we use high quality foils (barrier ALU, VCI or LDPE) with parameters meeting the standards (either ČSN or DIN).
Product examples:
Palletizing bags VCI 120mic, perimeter 4.2m perimeter for pallet height 1.8m
Thermal wrap on EUR pallet 1.2m x 0.8 x 1.6m
ALU foil bag 15/12/75 with dimensions of 5.4m x 2.8m x 2.5m
Thermal containers into a 40ft container measuring 12m x 2.4m x 2.4m
Sheets from ALU 12/12/75 foil 4m x 10m
Double-sided welded hose of ALU 12/9/70 20cm x 100m
Stretch film
Rewinding stretch films from JUMBO rolls
Stretch film as a commodity everyday has unfortunately become a product where price pressure often prevails over declared sales parameters. Negative experience has led us to decide to extend the machine equipment with a stretch film rewinding machine. Stretch film processing is carried out according to ISO 9001 certified production processes. We achieve savings in the sense of corporate philosophy not by adjusting the parameters but by rationalizing the auxiliary materials (cardboard, hollow) where we offer the possibility to use the returnable packaging system.
Product examples:
Standard machine SF
Manual stretch film
Custom SF (custom rolls, widths, foil types)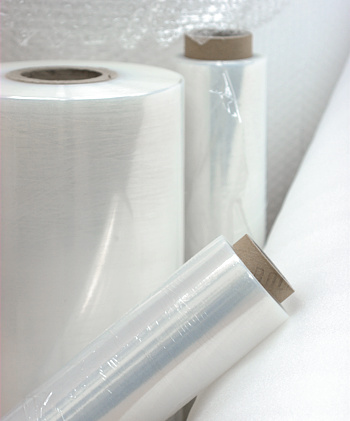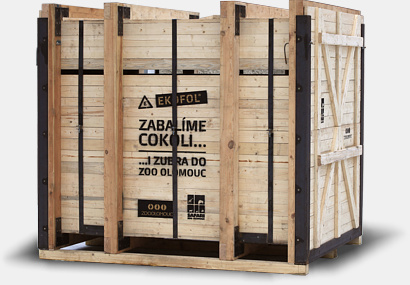 Making of export packaging
Packaging desing incl. construction
Securing products against movement and mechanical damage
Protection against climatic influences
Separately, we provide a protective package for the export of smaller products (size corresponding to the pallet package). Packaging of larger and heavier units is carried out in cooperation with a specialized partner. The advantage of this procedure is the possibility to use our wholesale prices of packaging materials even when the service organization covers its work and professional supervision of its own packaging.
Application examples:
Packaging of highly sensitive machinery, destination Mexico

1200x800x1600
Metal fixing frame / protective PE foam / barrier coating, desiccant / outer paper / wood packaging

Design and production of packaging for lighter machine units, destination Malaysia

2400x1000x2000
Fixing frame wood / internal fixation of honeycomb / VCI packaging / outer packaging 7VVL

Design and production of transport packages for the transport of live animals for ZOO Olomouc

A wooden transport case for transporting bisons from Poland to their new home
Wooden shipping box for the transport of flamingos
Small series production of auxiliary packaging materials
Cuttings
Cartonage
Fittings and spacers
Interlinings and honeycombs of used packaging
The customers do not always need thousands of supplies of auxiliary packaging materials. When it comes to custom manufacturing or specific small-scale production, there is a question of where to find the right packaging material. There is practically always a dilemma between "cheap but much" or "little but high unit price". Our production technologies make it possible to find a suitable compromise.
Application examples:
PE cutouts 1000x600mm / 500pcs series
The 1100×700 pen from the 5VVL / 100 pcs
Carton 7VVL 800x1200x1200 / 5pcs
Spacer element of PPE 500x500x10 / 1000pcs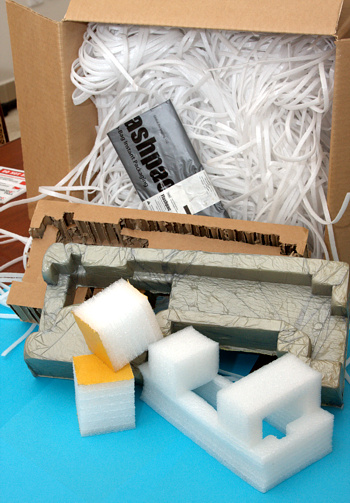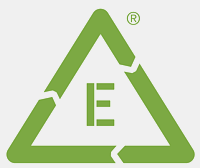 Recirculation of used packaging
Thanks to the system of repurchase of used but still functional packaging from proven customers, we offer the possibility of using these materials in the logistics process. If the customer's dimensional requirements meet the type of closure that is already in use, we offer the opportunity to save the environment and the financial resources by further processing.
Do you want to know more?
In case you are interested in any of the presented production programs, contact the sales department.